Advertisements
Hire Realtor Anil Aggarwal 7328778585.
Guru Randhawa Kanika Kapoor and Iulia Vantur New Jersey Sat, 12 Mar 2022
Saturday, March 12, 2022 at 7:00 PM EST1148 East Jersey Street, Elizabeth, NJ 07201$50.0050Guru Randhawa Kanika Kapoor live in concert with special guest Iulia Vantur in Ritz Theatre Elizabeth on March 12th, 2022
Call 7328778585 to buy tickets
About this event
This platform is only to take RSVP for members of Realtor Anil Aggarwal and Royal Black Limo Owner DEV who want to buy tickets for Balcony tickets $55, $75 and $100. Send RSVP with #s of tickets you want, and we will reach you with price and link.
You might get upgrade depending upon your timing and one on one call. No guarantees on UPGRADE
Iulia Vantur (@vanturiulia)
Guru Randhawa (@gururandhawa)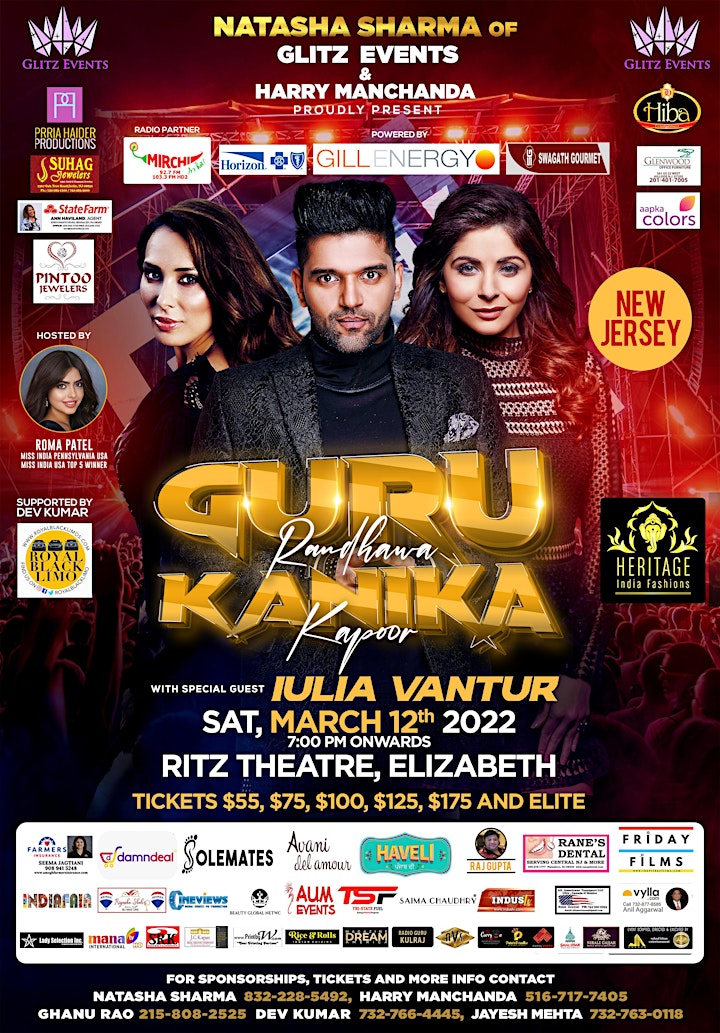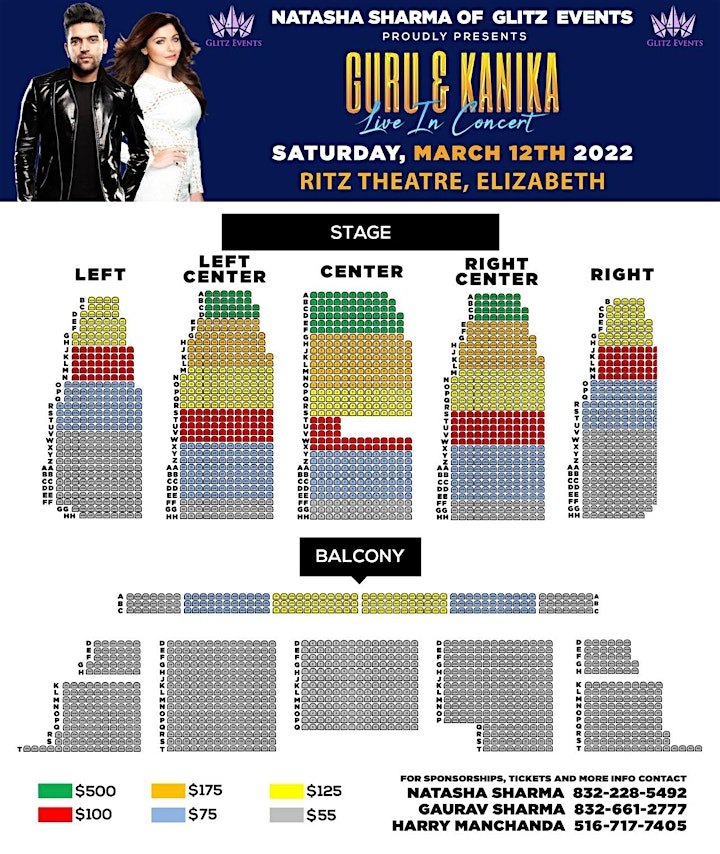 Tags
Advertisements
If you looking for different area
Related posts